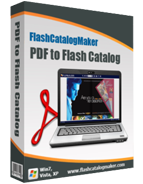 Price: Free

Page Flip Book Templates of Sapling Style
Green sampling style backgrounds for page flip book, E-magazine, photo album
Get these sapling themes without any extra cost
Download in few seconds
Download
Flash Player 10.0+
Flip page effect books templates of Sapling
Here come to the sapling theme with three different templates. All templates are around with growth, hope and optimism. Would you like to show this kind of meaning of your digital book, digital magazine, image catalog and digital newsletter? From these templates, you can see small saplings on the grass, no matter what kind of environment they live, they would try hard to grow. Some one has said that we should live like a seed of tree but not a grass, because if we live like a seed of tree, even we are in the earth, we can also grow with sunshine and rain. Then we would grow slower and slower, and become a great tree. In the long distance, people would see us, when people come closely to us, we can give them shadow to make them feel cool. That's the worth of tree. These sapling templates are also fit for environment book, environment brochure and so on. Various content of digital versions are fit with these sapling templates. Don't hesitate to get these completely free templates now! You would not be boring to find templates from here, because new templates are coming soon.
Screen Shot of Sapling templates
Indroduction of PDF to Flash Catalog
PDF to Flash Catalog is the best catalog software to batch convert PDF files to online flash catalog with page flipping effect. You can create cool flipping book in minutes without any programming skills. It also supports PC, MAC, iPhone&iPAD, android readers and allows user to display their catalog in a modern and intuitive fashion.In addition,  you can also create cool flippingbook in minutes with using this catalog maker. Moreover, you can embed the flash catalog into your own wesbite. We provide share button and social share button on flash catalog interface toolbar. You can easily share flash catalog via email and social networks (Facebook, Twitter, Google, Yahoo etc) with clicking relative button.