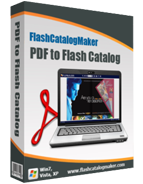 Price: Free

E-Magazine Templates For Charming France Style
Completely free for you
Beautiful and fashionable France templates are prepared for your various magazinie
Just in one mouse click you can own them for decorating e-book, image catalog etc
Download
Flash Player 10.0+
Flip page effect books templates of France
Dream to France. France might be every girl's dream place and heaven, because it represents romance, beauty, luxury. Today we design three templates with background of France sceneries for you. Welcome to our templates free service center. These France sceneries templates are completely free for you. Have you used our last prepared templates? We would provide you different style templates day after day, so you don't need to be trouble in matching right background. One of the most famous places in France is Eiffel Tower, and in French it called "La Tour Eiffel". It is well know to every people in the world. Maybe people see it they would think of France. So it's also a symbol building in France. That's an outstanding architecture! If you're a dreamer of France, don't miss these beautiful France templates. They would be fit for your various digital versions, such as E-magazine, flipping book, flash catalog, image catalog, photo album and so on. Don't hesitate to get these free templates now. Just in one click you can own them as far as quickly.
Screen shot of France templates
Indroduction of PDF to Flash Catalog
PDF to Flash Catalog is the best catalog software to batch convert PDF files to online flash catalog with page flipping effect. You can create cool flipping book in minutes without any programming skills. It also supports PC, MAC, iPhone&iPAD, android readers and allows user to display their catalog in a modern and intuitive fashion.In addition,  you can also create cool flippingbook in minutes with using this catalog maker. Moreover, you can embed the flash catalog into your own wesbite. We provide share button and social share button on flash catalog interface toolbar. You can easily share flash catalog via email and social networks (Facebook, Twitter, Google, Yahoo etc) with clicking relative button.