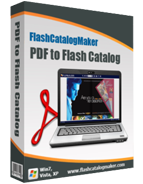 Price: Free

Flip Catalog Templates - Animal Love Style   

Free fascinating Animal Style themes for your E-magazine
Get rid of tiredness to searching right background style for flip catalog now
Special animal templates let readers enjoy new reading experience
Download
Flash Player 10.0+
Flip page effect booklets templates of Animal Love
Trouble in finding fit style for flash flip book or image catalog? Come to here, you can get rid of these troubles. We would provide various styles day by day, and today we prepare animal love theme with there different natural animals templates. These animal love style templates are very fit for your flash nature magazine, photography catalog, journey flip book, image catalog and flip photo album etc. A main idea for these templates is to show natural beauty in our reality world. Someone has said that the world is not lack of beauty but the human is lack of discovery. And from these natural animal templates, you can also see the animal world in other eyesight. Maybe you have watched programs about wild life, but from here you can see the quiet life among animals. Even we don't know languages of wild animals, but from their actions we can feel that they are using their own way to express their love, love among parent and kids, and love between lovers and so on. So if you want to show animal life about your flipbook or image catalog, these templates would be incredible styles. Get these animal love templates in few clicks without any payment.
Screen shot of Animal Love templates
Indroduction of PDF to Flash Catalog
PDF to Flash Catalog is the best catalog software to batch convert PDF files to online flash catalog with page flipping effect. You can create cool flipping book in minutes without any programming skills. It also supports PC, MAC, iPhone&iPAD, android readers and allows user to display their catalog in a modern and intuitive fashion.In addition,  you can also create cool flippingbook in minutes with using this catalog maker. Moreover, you can embed the flash catalog into your own wesbite. We provide share button and social share button on flash catalog interface toolbar. You can easily share flash catalog via email and social networks (Facebook, Twitter, Google, Yahoo etc) with clicking relative button.