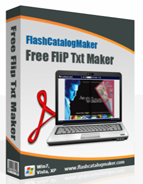 FREE
For Windows 7, Vista, XP

Free Flip Txt Maker-

Freeware
Easy tool to create flip txt with page turning effect
Google Analytics Integration
Make mobile versions (run on ipad, iphone, Android mobile devices)
Burn to CD
Social networks integration
If you want to convert PDF to flip flash book, you can use: PDF To Flash Catalog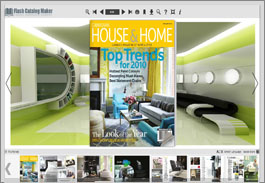 Flash Player 10.0+
The flip txt maker can easily convert your txt files to flipbook with page turning effect. It's an easy way to make your original txt to flip. Compared to traditional txt files, flip txt would make people enjoy it with new experience reading. In addition, it's also easier for you to preserve and organize files. No limited pages to convert, no professional skills required, no much time to cost, no money to pay, only need your two mouse clicks to convert txt files to flip txt. Download this free software to make flip txt in few seconds. Various publications support PC, Mac, Mobile readers!
Screenshot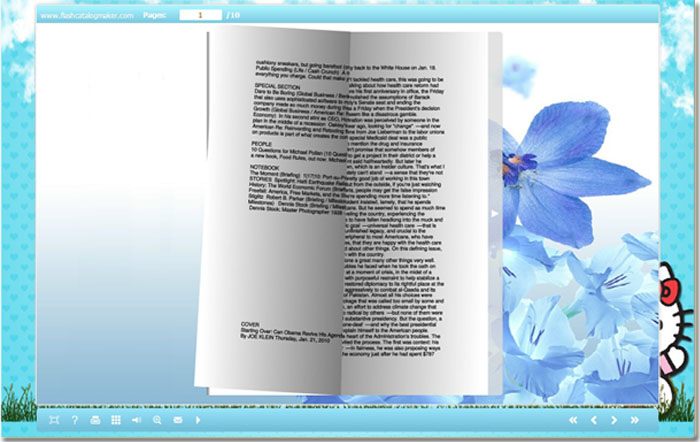 Main features:
1. Various output publicaionts: HTML, ZIP, EXE, APP and mobile versions

2. Easily import and convert txt files

3. Enable search: overall search in flip txt files

4. Set background music: you can insert your sound file to be your background music

5. Hard cover: you can set hard cover for your digital versions
8. Enable download: imput download URL to make readers download your flip book easily and fast

9. Zoom in or zoom out

10.Save template to next use: easy to save designed template, and easy to import them for using

11. Security Settings: you can set secuirty to protect publishments of total flip txt files, even protect exclude front pages.

12. Switchalbe languages: you can edit current language file or add a new language for you to edit flip txt or for readers to choose prefer language to read it. Readers can click "Change Language" button to view the ebook in their prefer language.
Would like to embed video, flash, photos slide and link to flip version, see: PDF To Flash Catalog Professional