View exe flash catalog without installing catalog maker?
Hey our company is looking for catalog maker to create catalogs and we also would like to create product catalog in .exe and email to our customers. Then your catalog maker PDF to Flash Catalog is really suitable for us, but we have one question about viewing product catalog, our customers should need to download your catalog software to view .exe catalog?
No, it's no need for customers to download and install the catalog software of PDF to Flash Catalog to view .exe catalog.
EXE is single output format which allows customers to view flash catalog on PC separately.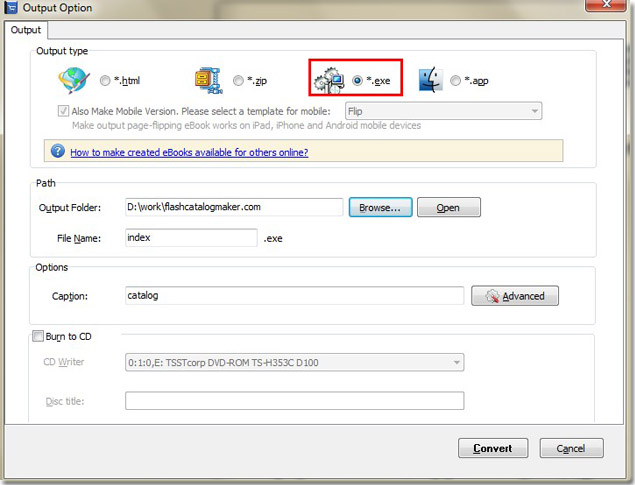 Enjoy your time to make flash catalog, flash magazine or digital book with our catalog maker.
Free Download Templates: Flash Catalog Templates