How to make customers to download flash shopping e-catalog?
Hi we have downloaded your trial version of catalog maker – Flash Catalog for Shopping. It's a very nice tool for us to make animated HTML catalog and enable us to publish catalog on our website. From the features of catalog maker on your website, there is a download button of flash catalog to make customers easily download flash catalog. The point is that how can we make download button work on our flash catalog?
It's very easy for you to make download button work on your flash catalog. Firstly, find the download setting option with search function of catalog maker. If your catalog maker has not search function, you should download and install the latest catalog maker from our website.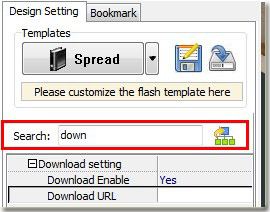 Secondly, input download URL, please ensure the download URL is the same domain as the flash catalog uploaded URL. Meanwhile, please make "Download Enable" to be "Yes".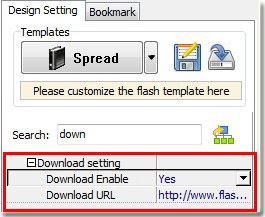 Lastly click "Apply Change", then when customers click download button, they can easily download flash catalog.