How to make flash products catalog printable?
Hey, we have made some flash products catalogs by your software. And it's really helpful for us to publish them online and shared with our customers. Luckily, we have got good feedback from our customers. Some of customers said it's a really new experience, but they also told us it's not unable to print products pages they are interested in. It's not convenient for them. So can I make flash products catalog printable?
In one step you can set your flash products catalog to be printed by customers. Only you set "Print Enable" to be "Yes", then your flash products catalog can be printable.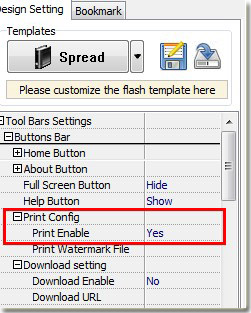 And on flip flash catalog interface, you can see "Print" button.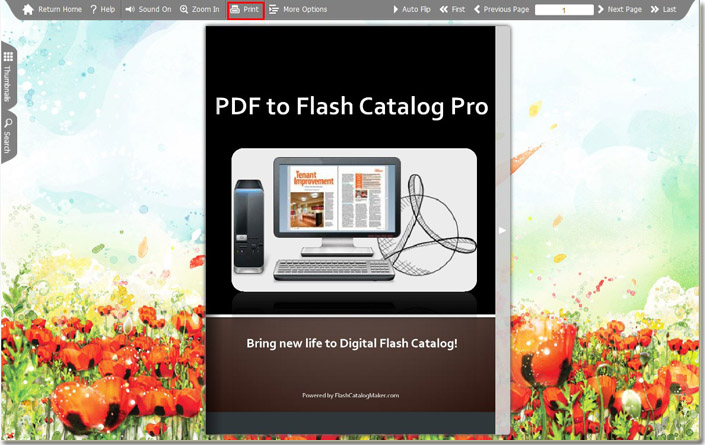 Then when your customers click "Print" button, they would have three choices print: Print all pages, print current pages, print range.
Easy, convenient, and fast!