How to make flash catalog more realistic?
Hey, I am making a flash catalog with company information and products.The PDF to Flash Catalog really helps me a lot to make digital catalog. I can easily convert my PDF files to flash catalog which looks a digital book with page turning effect. Moreover, I can design flash catalog with beautiful background which really attracts readers' eyes. But it seems lack of something which can look more realistic?
Hi friend, you can make your flash catalog look more realistic by two displays.One is you can add book frame bar to flash catalog. The other is you can set pages per thickness.
In Float, Classic and spread templates, you can add book frame bar to flash catalog. Only set "Book Frame Bar" to be "No" can your flash catalog own this effect.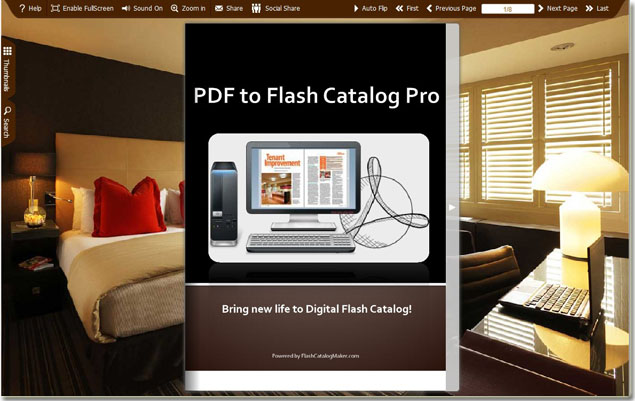 In Neat templates, you can set pages per thickness to make flip catalog look a real book. Pages per thickness: How many pages to show a distinguishable thickness. The smaller value set, the thicker your book. If the value is smaller than 0, or larger than the total page number of your book, it won't show any thickness.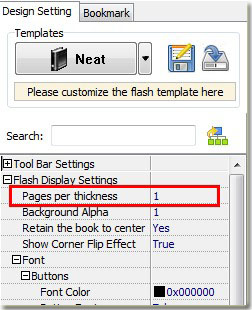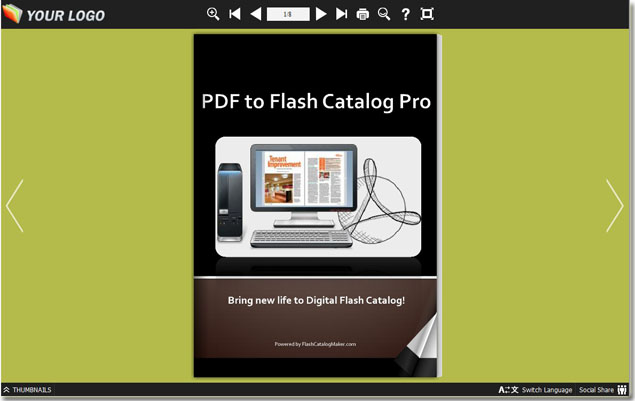 Enjoy your time to make realistic flash catalog by our catalog maker.