Convert folders of images to PDF by Image to Flash Catalog?
Hello we are really interested in your catalog maker software of Image to Flash Catalog, as it can not only enable us to create photo album but also make catalog easily. We are wondering whether I can publish folders of images as PDF by your catalog maker software or not? If not, that would be our headache because we have to add images one by one…
Hi, Image to Flash Catalog would support you to convert folders of images to PDF.
You can select "Convert a folder of images files to PDF…" in the "File" drop-down list to open the conversion interface.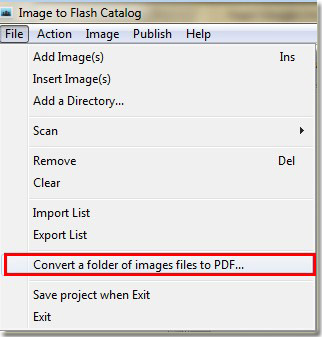 Then add folders of images and publish them as PDF on the conversion interface.
Free Download Templates: Flash Catalog Templates