Can I only view flash product catalog on Mac?
Hello we are really interested in your Mac catalog software to convert PDF to flash catalog within few minutes. But we have one thing to make sure, can we only view flash catalog on Mac? If so, we wouldn't choose it, as we would like our customers can also view flash catalog on PC and even mobile devices if it's possible.
Hello, PDF to Flash Catalog for Mac is the catalog software which would enable you create flash product catalog to be viewed on Mac, PC and even mobile devices, such as iPhone, iPad and Android etc.
As the fantastic feature of this Mac catalog maker is its powerful output, the html flash catalog can be available on Mac and PC. And you can also select "Also Make Mobile Version" to make mobile version of product catalog with ease on the output interface of Mac catalog software.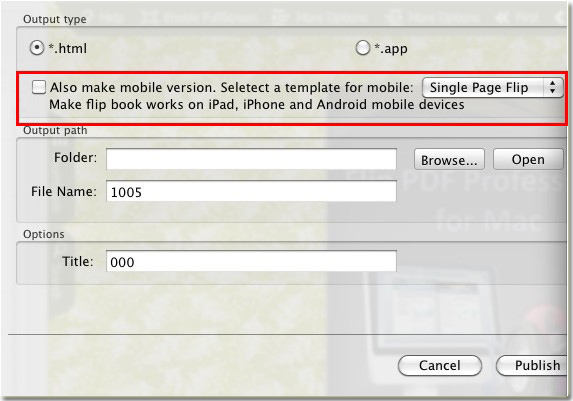 Would like to make flash cataog on PC: PDF to Flash Catalog
More Free Templates to Download: Flash Catalog Templates