Making flash book is an enjoyment
We have different life in different period, just like we have different dream in different age. As a human, we have various roles to be when we grow up. We don't know what kind of obstacles we would encounter. But now, you can go with us to enjoy designing flash book with ease today. Have you used tool to make flash book before? Maybe you're a designer or editor, maybe you're busy on editing e-book now, or maybe you're also thinking of what kind of gifts you would send to friends as their birthday is coming…
Today we would to show you PDF to Flash Catalog Pro. From the name of tool, maybe you might think it's a business tool to create flash catalog from PDF files. On the one hand, it's really a nice partner in business. And on the other hand, you will find it's also a very sincere friend in your life. Because you can make digital book as a gift to friends and you can also make children book to your kids if you were a father or a mother, or just learn new things for fun.
Just in four simple steps you can make a flash book in few minutes: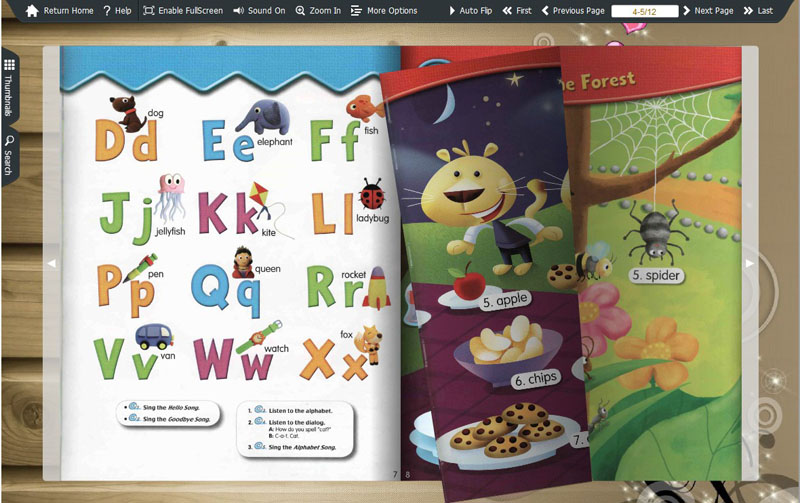 Step 1: Import PDF
Step2: Template settings: customize background image, icon and add background music etc.
Step 3: Edit pages of flash book. You can add video (flv. You tude video), audio, sound, link, photo slideshow and even flash to make book more animated.
Step 4: Convert to flash book, you just need one click to finish making flash book. If you would like to share your flash book on Facebook, you just need to click social share button. It's very easier for you to share flash book with friends and colleagues.
You can have a look at an example of flash book: Childhood
Would like to make flash book on Mac: PDF to Flash Catalog Mac Pro
Free flash catalog templates for download: Themes 2012