$99
For Windows 7, Vista, XP

Postscript to Flash Catalog
Create beautiful flip catalog from Adobe postscript !
Postscript to Flash Catalog can be used to batch convert Adobe PostScript to amazing page-flipping catalog formats without any program skills!

It's a standalone software, Adobe Acrobat and Adobe Reader Not required
Easily and directly imported into target applications;
View online or outline for mobile device (iPhone, iPad, Kindle, Android, etc.)
Share digital catalog via email or social netword to attract potential client;
Various output format support. *.html, *.zip, *.exe, or burn in CD/DVD.
Free TrialBuy Now
Flash Player 10.0+
Why Use?
Features
Screenshots
How It Works
What is Postscript?
A postscript may be a sentence, a paragraph, or occasionally many paragraphs added, often hastily and incidentally, after the signature of a letter or (sometimes) the main body of an essay or book. In a book or essay, a more carefully composed addition (e.g., for a second edition) is called an afterword. An afterword, not usually called a postscript, is written in response to critical remarks on the first edition. The word "postscript" has, poetically, been used to refer to any sort of addendum to some main work, even if it is not attached to a main work, as in Søren Kierkegaard's book titled Concluding Unscientific Postscript.
Why choice Postscript?
Postscript to Flash Catalog is good catalog software converts PostScript flies (*.eps;*.ps) to 3D flipping books, digital catalogs, brochures and interactive catalogs for both online and offline use. It can preserve your files as high-quality vector SWF files. You can take fully control over the conversion process and output setting. With Postscript to Flash Catalog, you don't need any flash skills, only import your PostScript flies (*.eps;*.ps) , and then choose the theme(look&feel) templates from a variety of pre-set settings from Postscript to Flash Catalog , finally to build your attractive flip book with the real page turning effect.
New way to convert PostScript files into page-flipping catalog
PostScript to Flash Catalog develop a new way to handle Adobe PostScript files, and convert it to be amazing real page-flipping effect catalog. Compare to former one, PostScript to Flash Catalog needn't official third-party software support, can operate without Adobe Acrobat and Adobe Reader application. More, PostScript to Flash Ctalog covert PostScript files to stunning flash Catalog with easily and quickly. Build realistic page-flipping catalog within 10 minutes.
Control flash catalog limits of authority by customize toolbar button
Toolbar menu can be insert button like "homepage", "about","print" and "download" enable control you flash catalog's limits of authority.
The "homepage" button, can lead your clients to your website homepages;
The "about" button, you can add the information you want readers know;
With the "print" button, readers can click the button to print book pages;
The "download" button, enable readers download flash catalog.
Free flash catalog templates download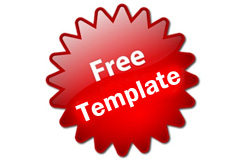 In flash catalog maker, we provide many free templates and themes for our client use, and help them create most beautiful product catalog. Some free templates are attached in software, and some remarkable templates which you can directly download in our website. We also provide some need-pay gorgeous templates in our website for you to good design your excellent catalog.
Share flash catalog is easy....
We provide share button on catalog interface toolbar, integration with modern social networks. The publication's viewers can upload links to pages in Facebook and Twitter, copy and send links via e-mail, and even embed your publication (a smaller version) into their own sites.
View on any computer & mobile device (iPhone, iPad, etc.)
Make flash catalog more flexible and run on more devices like iPhone, iPad, and Android devices. A lot of platforms are now supported by Postscript to Flash Catalog. Only a browser is required in a mobile device to get it work. It can be a very convenient way to turn everybody on your new publications.
Use Google Analytics Integrated to analyze and monitor your publications

With use Google Analytics functions in your produce catalog. Enable Analyze and monitor the traffic of the publications in a new way. Improve the ads and get more detailed information, and build better campaigns. It is no double that Google analytics is the good tool to help you to statistic and sales you flash product catalog.
30 days money back guarantee
We want you to be absolutely satisfied with your software and the flash catalog which you create. If within 30 days after receipt of your purchase you're not completely satisfied, return it for a full refund of the purchase price or replace it - no questions asked.
Once you have paid, you can enjoy unlimited convert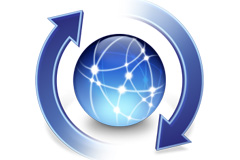 In flash catalog maker, shouldn't worry about your convert expired. Once you have paid the cost, you can 100% enjoy the unlimited documents convert. No subscription fee, no conversion fee, not limited to a single website.
Later update versions are Free for you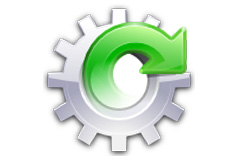 Worry about you product out of date or some format can't be convert? Within flash catalog maker, you can download the latest version of the software at anytime, update painlessly, trouble free and with no disruptive downtime.
1. Import Features
Import documents easy and quickly;
Batch convert with loading thousands of

postscript

s in only a few seconds(s);
Set page range to import from

postscript

file;
Control import pages quality, size and upload numbers, according you convert need;
Import text so users can input relate keyword to search from full text to get the product location;
Import bookmarks (outline/table of content) with

postscript

;
Import links from original

postscript

files, including Web pages, Page links and Email links;
Add watermarks text, image, dynamic datetime etc to page-flipping catalog;
Customize watermark properties, position in margins, and size, color
Set the current watermarks for specified page range;
Set the link to the watermark like webpage link, go to

postscript

page, go to remote page;
Auto-detection of  landscape page to present as two-page spread.
2. Templates style design setting Features
Powerful design setting enable you create perfection template layout;
Embed you company logo, name, and homepage in the title of page-flipping catalog, rise you company's fame;
Control page-flipping catalog function button by customize buttons bar;
Make background music play in product flash catalog, let you catalog more impressive;
Insert image to flash catalog as a background photo, increase product catalog visual effect;
Background alpha setting: control the transparence of the background in flip book;
Hard Cover Setting, enables book hard cover;
Right to left Setting, enable flip book readers flip book right to left or left to right;
Define personalized flip book by change Book Margins, Book Proportions, Page Shadow;
Font setting, control flip catalog font color, font type;
Remove or direct delete catalog template and theme which you do like anymore;
Import template setting which you can download on our website or you reserve before;
Customize your own style toolbar button icon and color, make you catalog outstanding;
Save current design settings for future using, persist your superior achievement.
3. Interface and toolbar features
Comfortable preview interface and let you control your product catalog in easy way;
Provide "home" button in toolbar, lead readers to your homepage after click "home" button;
Insert "About" button, you can write information in it which you want show readers;
Enable reader print digital catalog as provide "print" button on toolbar;
Enable reader download digital catalog as provide "download" button on toolbar;
Click Zoom in or zoom out button to zoom in/out your product flash catalog;
Provide Full screen view mode let you full screen you product catalog;
Single page and double page view mode, readers freely which page view mode;
Create mini flash catalog for you to embed your build flash catalog on web pages;
After Enable Search you can define Search Highlight Color and Least Search Character Number.
Enable readers share product catalog with their friends, clients via email;
Enable readers share product catalog with their friends, client on social website (Facebook, Twitter, Google, etc);
Click "Auto flip" button to slideshow your flash catalog, get a auto presentation effect;
Define language of tips in your flash catalog based on your needs;
Use two or more types of language and make them switchable, then readers can change interface language with ease;
Add your Google ID, use Google Analytics Integrated to analyze and monitor digital catalog.
4. Output features
Various output format for your choice, *.html, *.zip, *.exe and *.app format;
The HTML allows you to upload to a website to be viewed online;
ZIP enable you share with friends or reserve;
EXE format can be run and install on PC;
APP is executable application can be run on PC;
Create mini flash catalog and embed flash catalog on web page as you choice html output format;
View flash catalog on mobile device. Only a browser is required in a mobile device to get it work;
Beside *.html, *.zip, *.exe and *.app out format, you could also burn digital catalog to DVD/CDs.
5. Menu Bar Features
Various menu options for your choice, quick start convert mode;
Open and save "project", enable your save "project" for future design;
Batch converting

postscript

s to flash catalog, convert thousands

postscript

s files at once;
Merges all

postscript

files to one flash catalog, it is real all-in-one flash catalog maker software;
Add security options to protect you private flash catalog even every single page.