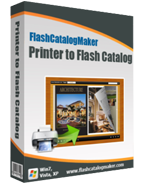 $99
For Windows 7, Vista, XP

Flash Catalog Printer
All Printable files can be converting into page turning catalog!
Flash Catalog Printer is all printable files support catalog software that enables users to create attractive page flipping catalog from any printable document. It is very easy to use, running flash catalog software after print, it will automatically detect the printing documents, and convert any printable documents into page-flipping catalog, such as convert PDF to flash catalog with eases.
All printable documents can be converted into page-flipping catalog;
Various watermark style for you choice;
Convert any printable documents: Word, PPT, Excel, PDF to flash catalog;
Enable you control catalog page size, quality and margin;
Various output formats for you choice, HTML, EXE, ZIP;
Free TrialBuy Now
Flash Player 10.0+
Why Use?
Features
Screenshots
How It Works
Flash Catalog printer

is a catalog software that provides

easy but powerful

way to

create

page-flipping catalog

from any printable documents. For a small additional fee we'll take your final approved PDF files and convert them into a beautiful

page-flipping catalog

that you can share them via

email, Facebook, Twitter, MySpace,

etc.
All kinds of printable document converter
Flash catalog printer is great comprehensive catalog software that could convert all kinds of printable files into realistic page-flipping flash catalog. With use it, you can retain the original printable catalog information such as product price, description, picture and items number, convert it to be page-flipping flash catalog. For important, you can edit those catalog's pages by define the page size, quality and margin,etc.
Quick and easy to create amazine page-flipping catalog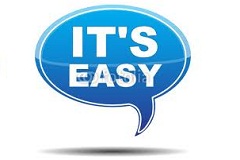 Maybe you don't have enough time to create page flipping flash product promote catalog from printable documents when the deadline is coming soon. Numerous print files converts, numerous things to do. With Flash Catalog Printer enable you enable you finish those jobs in 5 minutes and earns extra profits. and let you create elegant page-flipping catalog without any special program knowledge.
Real page-flipping effect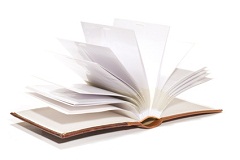 Want to create real page-flipping digital product catalog without paying any printing cost? Flash Catalog Printer enables you create real page-flipping catalog. Drag the page corner to flip catalog in PC or Mobile device like flipping real catalog in your hand, or rolling the mouse wheel.
Set special watermark on you catalog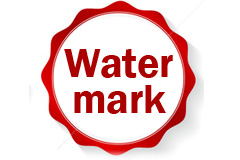 Before you start to import PDFs, you can set watermark for every pages. Place a custom text or image watermark to the flash catalog. You can input you company's name, web link, logo or other Ads in watermark to make you catalog special and attract more clients!
Output with *.html, *.zip, *.exe and Show save as a dialog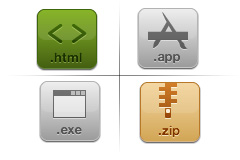 The catalog software of Flash Catalog printer provides you various output formats: *.html, .zip, *.exe and burn to CD/DVDs, The HTML allows you to upload to a website to be viewed online, and ZIP enable you share with friends or reserve, EXE is can be run on PC, and show save as a dialog.
Free trial provide
Want to use free trial version to give the catalog software a shoot? Want to enjoy the powerful catalog software but don't want to pay? Now, you can download the free trial version of Flash Catalog Printer, but please kindly not know that the free trial has convert limitation. If you want more functions before, please download the PAID edition.
30 days money back guarantee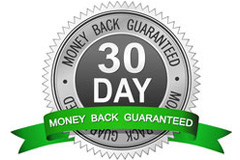 We want you to be absolutely satisfied with your purchased catalog software and the flash catalog which you create. If within 30 days after receipt of your purchase you're not completely satisfied, return it for a full refund of the purchase price or replace it - no questions asked.
Once you have paid, you can enjoy unlimited convert
In flash catalog maker, shouldn't worry about your convert expired. Once you have paid the cost, you can 100% enjoy the unlimited documents convert. No subscription fee, no conversion fee, not limited to a single website.
Later update versions are Free for you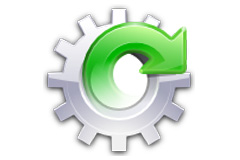 Worry about you product out of date or some format can't be convert? Within flash catalog maker, you can download the latest version of the software at anytime, update painlessly, trouble free and with no disruptive downtime.
Product Features
1. Import Features
Print any printable files to an realistic page-flipping catalog;
DOC/DOCX, PPT/PPTX, XLS/XLSX, PDF, PUB, DWG, HTML/MHTML. TXT etc support;
The program installs as a virtual printer installs.
Print from web site or your application. Printing to page-flipping catalog;
In default folder directly without showing save options;
Import text so text is searchable, define the minimum search characters;
2. Edit Features
Powerful edit tool, enbale users design outstanding flip catalog
Various watermarks for your choice, protect you product catalog rights;
Text watermark and image watermark , two different type watermarks;
Add watermark on different position, left-top, left-button, right-top, right-bottom,center;
control page number by add page number to output file or change number type;
Define page number by change position, prefix, font, size, and color;
set what application to run automatically after the printing finishes;
3. Customize on Pre-designed Templates
Download different templates online
Apply a pre-designed template.
Preview the output effect instantly.
Define book proportions, margin size, shadow manually.
Set background color and image.
Insert background music either for continuous play (loop) or for a set duration
. Set colors and position (Top/Bottom) for toolbar.
Set flash catalog reading from right to left (for Right-to-Left languages such as Arabic).
Choose hard cover for eBooks.
4. Output features
Various output format for your choice, *.html, *.zip, *.exe and *.app forma;t
The HTML allows you to upload to a website to be viewed online;
ZIP enable you share with friends or reserve;
EXE format can be run and install on PC;
APP is executable application can be run on Mac;
View flash catalog on mobile device. Only a browser is required in a mobile device to get it work;
Except *.html, *.zip, *.exe and *.app out format, you could also show save as a dialog;
5. Menu Bar Features
Set page-flipping to manual or automatic.
Define the language for your published page-flipping catalog.
Add encryption to protect created page-flipping catalog.
Trigger another application after creating page-flipping eBook.
Set control bars to "show" or "hide" in full screen.
Set permissions for downloading, printing, sharing, Help button and more.
Edit bookmark manually and set bookmark panel to show on left or right side.
Export and save settings for future uses.